The Deutsche Gesellschaft für Internationale Zusammenarbeit ''GIZ Office Addis Ababa'' would like to invite all interested & eligible local manufacturer/ workshop to submit their technical and financial offers for the supply of handlooms and white color Yarn
---
---
Bid opening date
No Specific Opening Date & Time
Published on
2merkato.com

(

Feb 13, 2020

)
---
Bid Announcement for the supplying of 100pcs Flying8 handlooms & 1000kgs of white color 40 by 2 yarn
The Deutsche Gesellschaft für Internationale Zusammenarbeit ''GIZ Office Addis Ababa'' would like to invite all interested & eligible local manufacturer/ workshop to submit their technical and financial offers for the supply of items listed below: -
1.100 pcs Flying8 handlooms with materials listed below LOT I
Metal Part should be RHS 30x80 x1.5mm, CHS 50x1.5mm, RHS 25x25x1.5mm, RHS 20x20x1.25mm, RHS10x20x1m,Flat 20x3mm, Tordino 08mm, and Tordino 06mm.
The wood part should be
5 Australian wood 20x5x4cm
Delivery place for LOT I: 20pcs Bahirdar, 10pcs Mekele, 10 pcs Axum, 30pcs Welayita Sodo, 10pcs Arbaminch & 20pcs Addis Ababa.
2.1000kgs of 40x2 white color Yarn LOT II
Delivery place Addis Ababa.
Bid reference number: 91136933
Deadline for submission: 05.03.2020, 4:00pm
Any eligible local flying8 loom workshop/ company which might be interested in accepting the GIZ-Office proposal for supplying the items stated above is welcome to submit the offers. Those who are interested to be the one, the detail specification/ picture is described more fully at
2merkato site link: https://2merkato.com/images/downloads/GIZ/2103_001.pdf
or, you can come and collect the same specification at GIZ-Office reception desk located in Kasanchis, back of Intercontinental Hotel.
Please enter "proforma" labeling bid reference No: 91136933 within sealed envelope physically to GIZ-Office reception desk located at Kasainchis, back of Intercontinental Hotel.
Special conditions: -
The supplier should have a valid TIN, VAT & renewed business license.
Pleases submit technical, financial offers and warranty in a separate sealed envelope.
Please indicate separate product & transport cost & price offer is before OR after a 15% VAT
The validity date of your offer should be 30 to 60 days
Please indicate the delivery time in your offer
Payment shall be made 100% after delivery
For any clarifications, kindly contact GIZ-Office through
Email pcc@giz.de , +251-11 518 0200/01/03
Company Info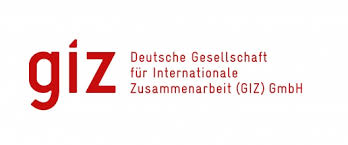 Filed Under
Steel, Metals and Aluminium
Textile, Garment and Leather